Terrazzo windowsill - standard
Terrazzo windowsill exclusively working as desired and measured - all patterns and materials are made by order.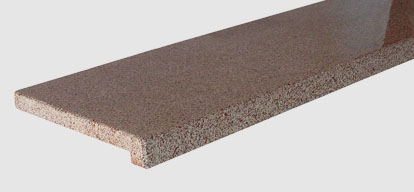 Types and treatment Terrazzo windowsill
Terrazzo windowsill are made to order in size with a thickness of 2.5 cm and a length of 150 cm with a front tooth for dripping. For a more detailed review and see the table below.
Processing
Size/cm
Characteristics
Material
Price
Glow
2.5 / 150 cm
Polished
Stone
Call!